Information of our facilities
A Western-style building with Showa romance and nostalgia, built at the same time as establishment of Yunoshimakan in 1931.
The entertainment facilities of Yunoshimakan are concentrated here.
It also offers a wide variety of banquet halls and dining rooms that can be used for everything from group dinners to large banquets.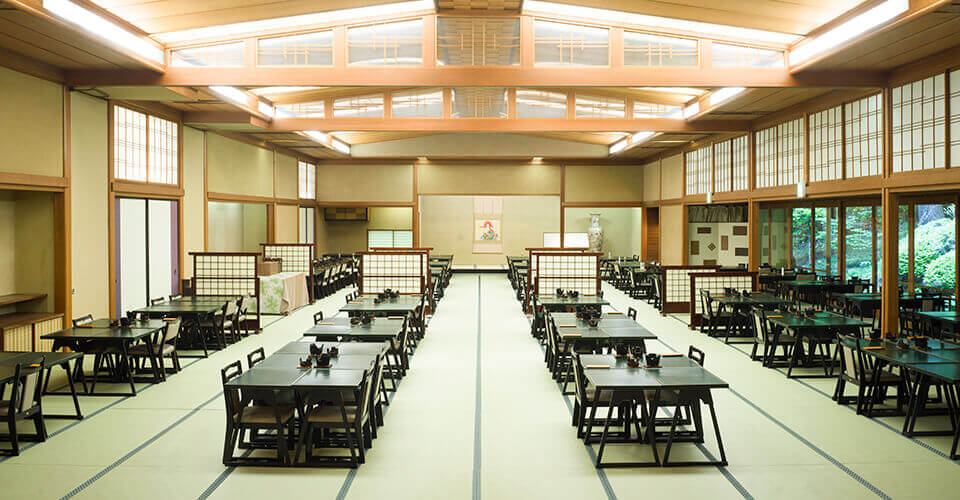 Banquet Halls
The Yunoshimakan has a variety of banquet halls and dining rooms, such as the "Suehiro-no-ma" in the main building, that have welcomed and satisfied many guests since its establishment.
You can choose the most suitable venue for a formal banquet or a casual get-together.
Please feel free to consult us about various types of banquets, dinners, get-togethers, and other events.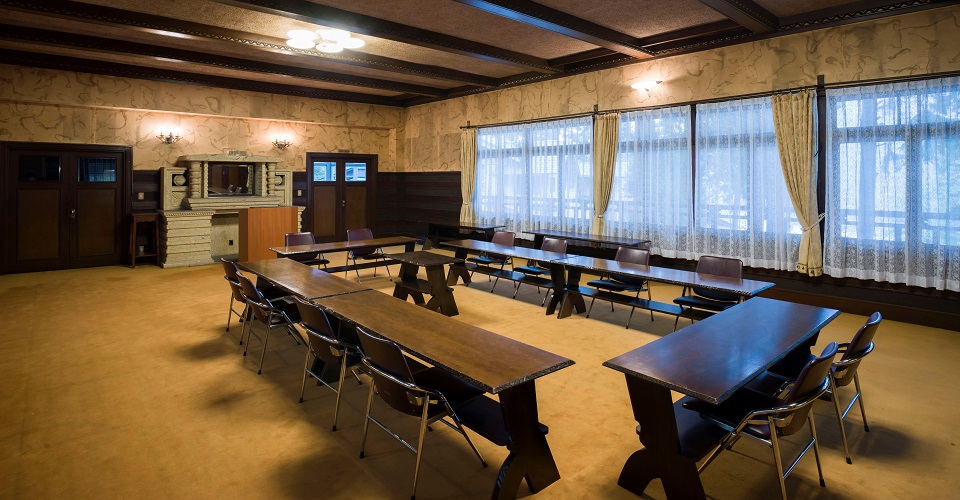 Conference Room
The conference rooms are located in the entertainment wing of the hotel, a Western-style building with a strong Art Deco influence.
One of the highlights of building is interior decoration, which overflows with a sense of dignity.
Among them, the marble mantelpiece gives off a particularly luxurious feeling and defines the prestige of this room.
There is also a sunroom where you can take a break from meetings and training sessions to enjoy the soft sunlight.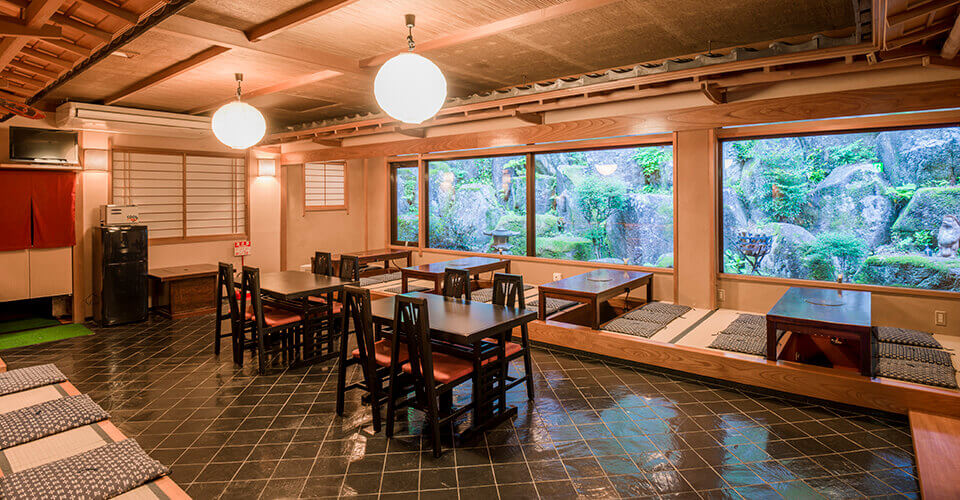 Restaurant "Bonfire"
Please feel free to use this restaurant if you feel hungry after party, before going to bed, or after drinking or playing. This restaurant offers a variety of meals, including Gifu's local dish "Chicken Chan," delicious snacks, noodles, and one-pot dishes. The entire menu can also be served in your room.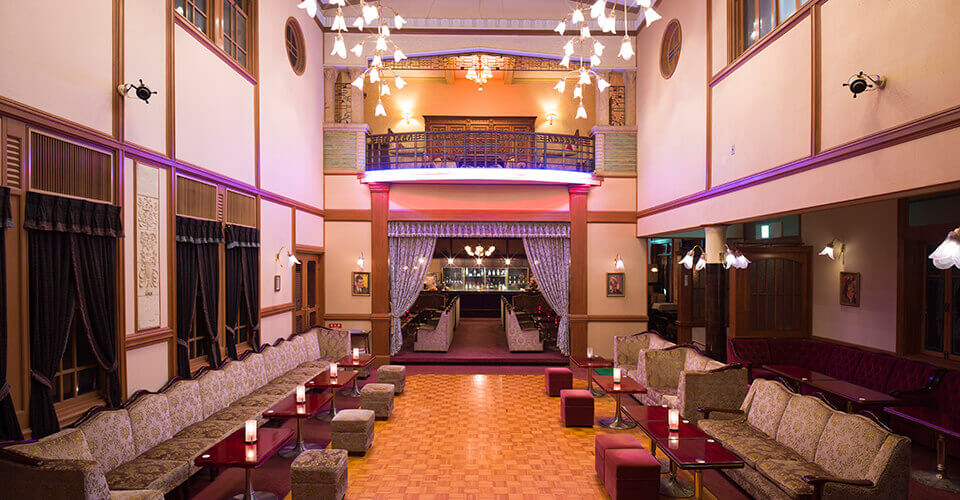 Club "Moonlight"
The Moonlight is a symbol of the entertainment wing of the Yunoshimakan, which is highly regarded by architectural historians today.
The petals of the chandeliers, the roto-iron, and the decorative patterns of the marble walls create a space unique to Art Deco.
The best of Western-style architecture of the past can be seen everywhere, and the image of a luxurious cruise ship creates an elegant and luxurious dream world. It also has box seats for chatting and a dance hall with a stage.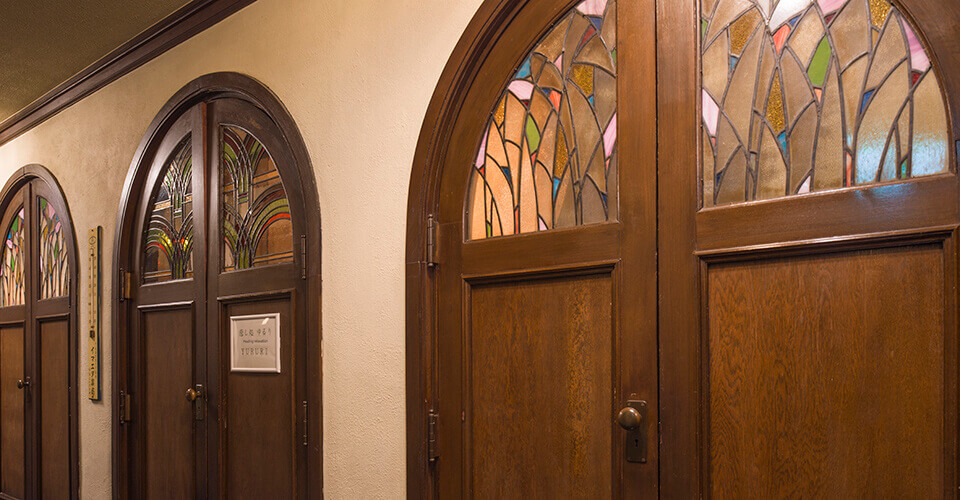 Healing Place "Yururi"
Why don't you unwind your body and mind with healing relaxation care and regain your moisture and refreshment?
We have a wide variety of menus including facial and body treatments, and reflexology that approaches the whole body from the bottom of the foot. A full range of services from casual care to total care are available.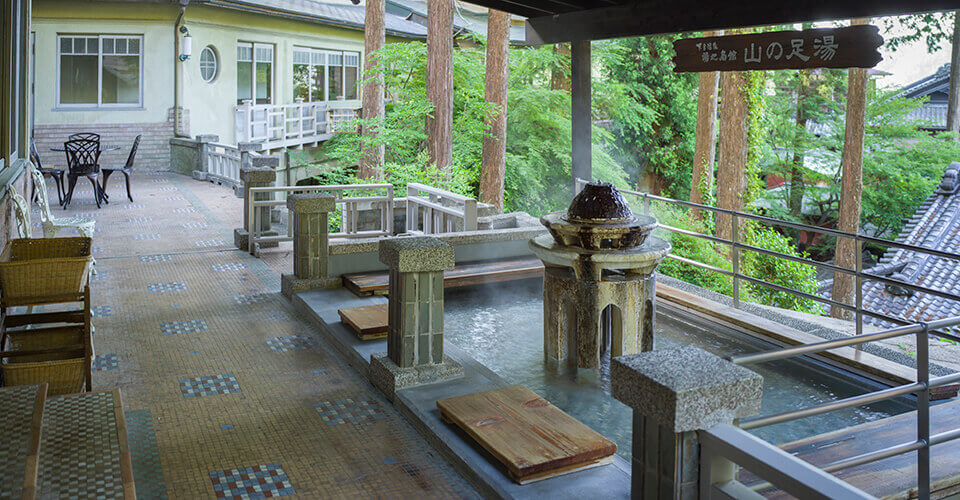 Mountain Footbath
The "mountain footbath" is a place where you can take a rest and relax while strolling around the hotel, admiring the early Showa era architecture and trees. The hot water is of course from the source of spring.
Other facilities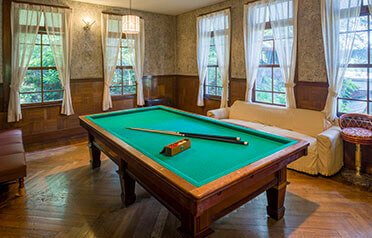 Billiard room
The billiard table is an old-fashioned carom table (four balls).
Business hours: No restrictions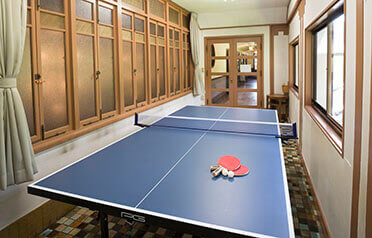 Table Tennis Table
Enjoy sweating with your family, couples, and friends, and make it one of the memories of your trip.
Business hours: No restrictions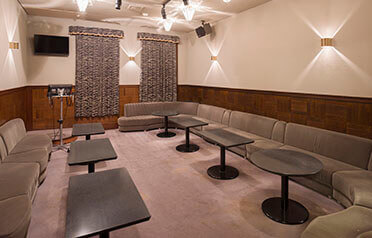 Karaoke room
This is a karaoke room for private use only. Please spend a pleasant time with your friends following the banquet.
Business hours: No restrictions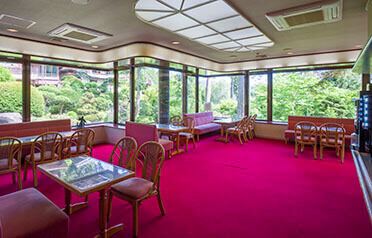 Relaxation spot "Jyutei"
Free coffee is available. Please enjoy your time while looking at the garden.
Business hours: 8:30 a.m. to 9:00 p.m.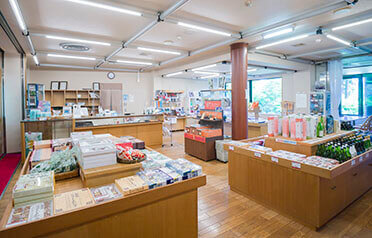 Store
The shop offers a wide variety of souvenirs, including local sake, local specialties, and souvenirs for your friends and family.
Business hours: 8:00-11:00 13:00-21:00