A registered tangible cultural property established in 1931.
Founded in 1931, we were built in a garden of 50,000 tsubo overlooking the streets of Gero, where wild birds and flowers showed their vivid expressions each season.
Our hotel was built while taking advantage of this natural environment.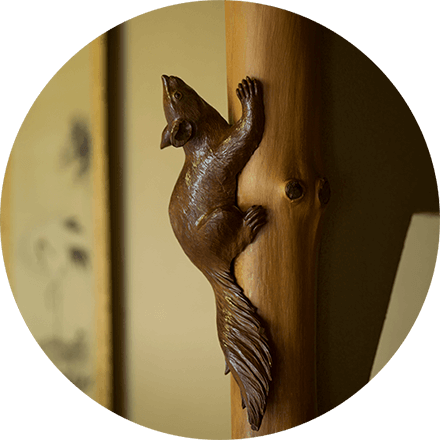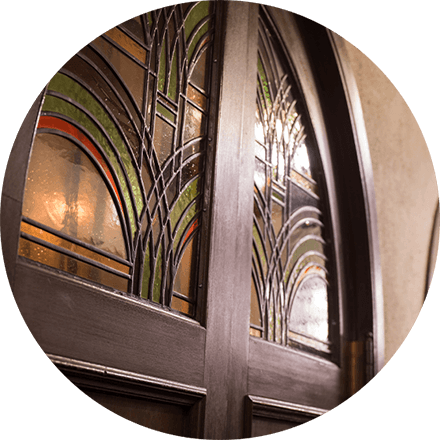 The main building, a three-story wooden structure with an entrance and a corridor dating back to 1931, has been designated as a registered tangible cultural property.
Each room in the main building was individually designed by a master craftsman from Hida, using fine wood throughout.
At the time, when there were no detailed interior design plans like today, the design was based on inspiration of master carpenters.
On the other hand, it was built with great care and attention to detail, giving it a simple yet dignified appearance.
In the Western-style building built at the same time, you can still enjoy the hand-painted tiles, window glass and stained glass.
It is a building that brings together the best of Japanese and Western design, and conveys the romance and luxury of the past to the present.
The hot spring water is supplied directly from the source, not only in the large baths and open-air baths with a view, but also in the baths and showers in the rooms.
At Yunoshimakan, you can enjoy the famous hot spring water of Gero anytime, anywhere, in any style.
All of us at Yunoshimakan look forward to welcoming you to our place with traditional hospitality that makes all guests feel at ease.
The four seasons of the Yunoshimakan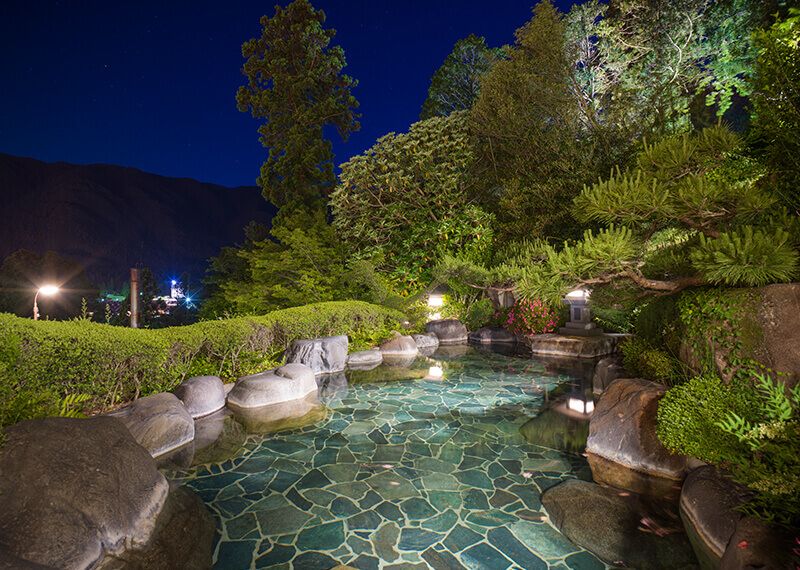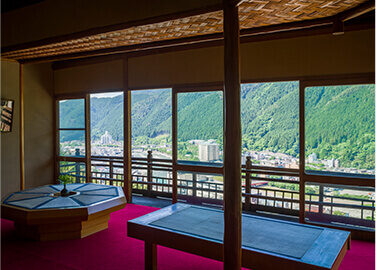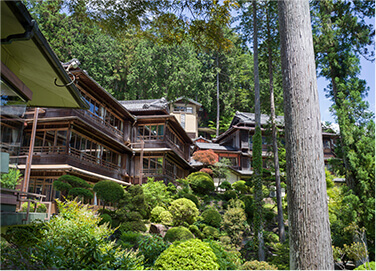 Our few daily life including feeling it heartily including the seasonal change. The time when the heart that I merely feel the four season in Japan here and only love is calm drifts. He/she should let you reset mind and body.
History of the Yunoshimakan
They are completed in 1931 (Showa 6), and this museum leaving the approximately same figure still meets as a feature at the time.